Don't Just Live... Live Well

Active Therapeutic Movement Hurst, TX - Acute And Chronic Pain, Movement Patterns, Fort Worth - Keller, TX - Southlake, TX

ATM (Active Therapeutic Movement)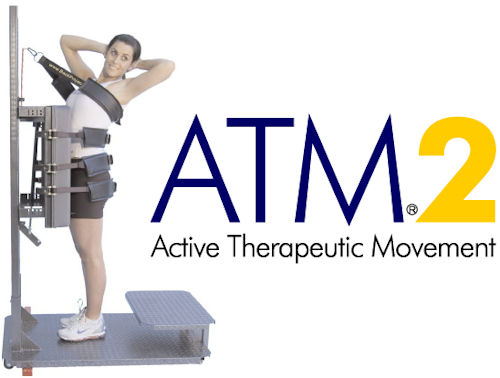 The ATM2 is an innovative therapy that provides neuromuscular re-education to injured muscles.

The patient is positioned and stabilized with a series of straps that allow for pain free movement. Once this is achieved then resistance, range of motion and other variables can be modified and adjusted.

This revolutionary approach to address common musculoskeletal disorders such as back, pelvis, hip, knee, neck, and shoulder pain, allows the body to move joints pain free changing the pain-brain response.

Neuromuscular re-education means using exercises that are particularly beneficial in rehabilitating unhealthy movement patterns that tend to persist following injuries.

Schedule a consultation with Dr. Ridley at LiveWell Chiropractic and Wellness Center and find out if you are a candidate for treatment for Active Therapeautic Movement.

Serving Hurst, Colleyville, North Richland Hills, Euless, Bedford, Ft. Worth, Grapevine, Southlake, Keller, Dallas, Mansfield, Arlington & Watauga.


© Copyright 2017 LiveWell Chiropractic Health & Wellness Center & Dr. Jennifer Ridley. All Rights Reserved. Website Consulting and Strategy by DRKM Strategies - Web Design by Longman Computers