Don't Just Live... Live Well

Hair Analysis Testing Hurst, TX - Mineral Analysis Test Fort Worth - Keller, TX - Southlake, TX

Hair Mineral Analysis
Hair mineral analysis reveals and explains the causes of many health symptoms and disease, whose underlying causes are largely related to nutritional deficiencies, mineral imbalances and heavy metal and chemical toxicity.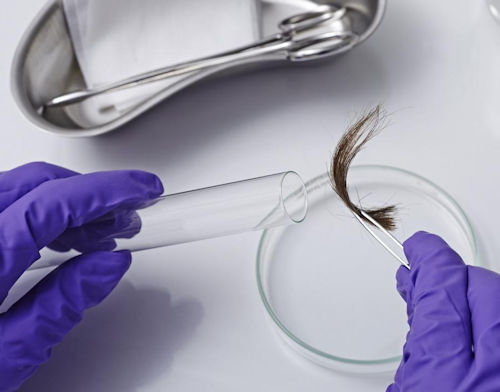 Hair Mineral Analysis

Hair is the easiest tissue for us to biopsy. Hair, like all other body tissues, contains minerals that are deposited as the hair grows. Although the hair is dead, the minerals remain as the hair continues to grow out. A sample of hair cut close to the scalp provides information about the mineral activity in the hair that took place over the past three to four months, depending on the rate of hair growth.

Providing a mineral blueprint of one's biochemistry, a hair mineral analysis can provide pertinent information about one's metabolic rate, energy levels, sugar and carbohydrate tolerance, stage of stress, immune system and glandular activity.

A hair mineral analysis is considered a standard test used around the world for the biological monitoring of trace elements and toxic metals.

Schedule a consultation with Dr. Ridley at LiveWell Chiropractic and Wellness Center and find out if you are a candidate for treatment for hair mineral analysis.

Serving Hurst, Colleyville, North Richland Hills, Euless, Bedford, Ft. Worth, Grapevine, Southlake, Keller, Dallas, Mansfield, Arlington & Watauga.


© Copyright 2017 LiveWell Chiropractic Health & Wellness Center & Dr. Jennifer Ridley. All Rights Reserved. Website Consulting and Strategy by DRKM Strategies - Web Design by Longman Computers